Christmas jewels for each woman

Gifts that delight
From the offer of this year may choose actually everybody!
Jewellery for each woman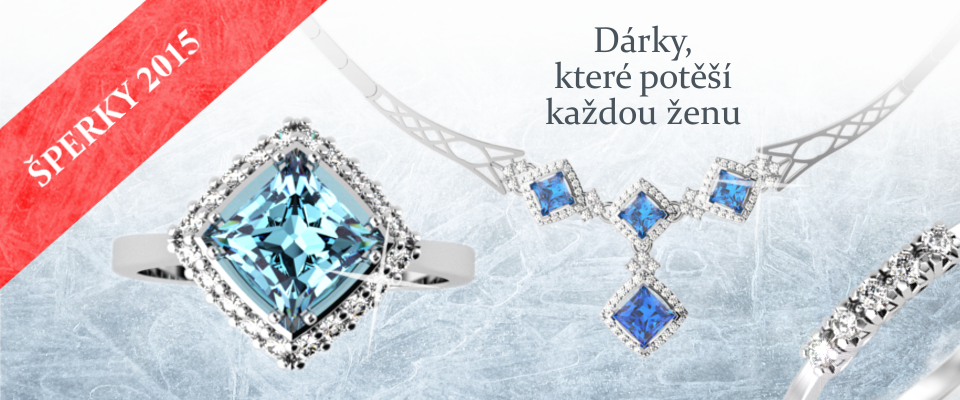 We fulfil your dreams. The custom-made jewellery is now approachable to everyone.
Make an appointment with our designer already today and suggest your jewel according to your most secret imagination. Choose your ideal jewel from the CABRHA edition.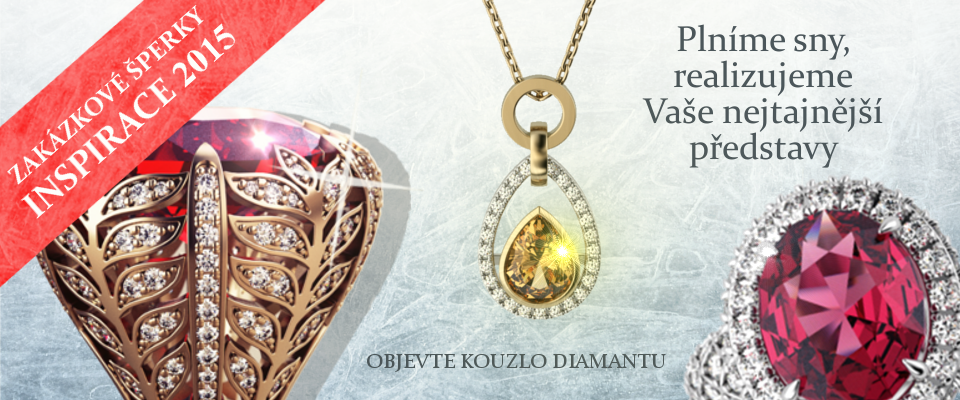 With diamond toast into the Year 2015. Give to the midnight toast a new dimension.
Invest into your future! The diamonds are not only beautiful, but also precious. Prices from 1,890 CZK.
Give your closest advantageous gift voucher. Ideal for the employees and business partners.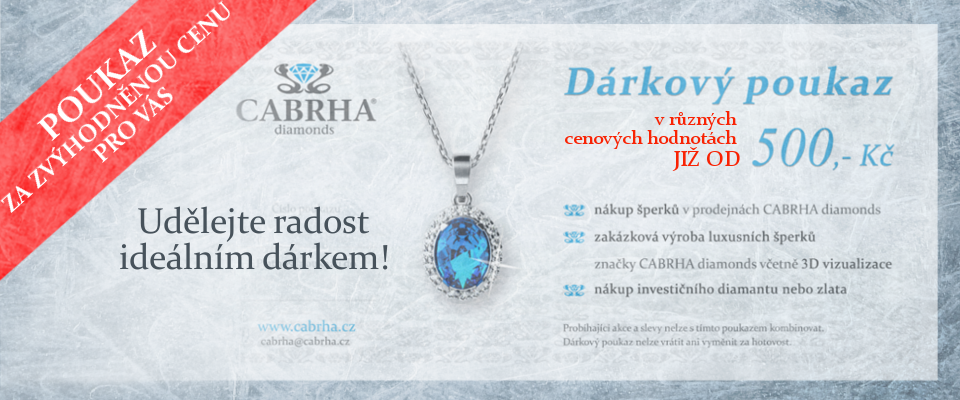 YOU CAN BUY
personally | in each CABRHA diamonds´ shops or pemices
or ORDER
After your order we send you invoice with banking details and variable symbol. Your piece of jewellery, investment diamond of gift voucher we send you immediately after getting the payment to your address in gift package.
Each piece of diamond jewellery or investment diamond we pass to you with certificate in luxury gift packing.
Do not hesitate to contact us concerning your individual request on
cabrha@cabrha.cz
or on the phone +420 596 636 254, 725 396 607
Postage and packing according to the tariff of delivery service
We are here for you each working day between 8.00 - 15.00 hours

Your CABRHA team, s.r.o.